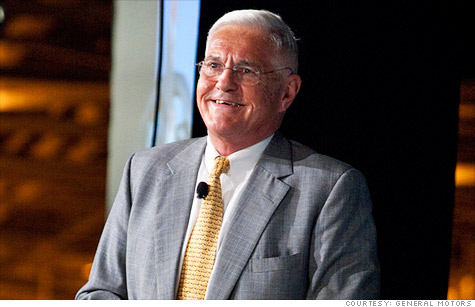 Among the reasons why Bob Lutz became the best-known auto executive of the last two decades are 1) his outsize public personality and cultivated personal style; 2) his continuing association with fast, sexy cars; and 3) his penchant for straight talk and honest answers.
This last trait has served him extremely well in writing what will become a milestone of his remarkable 47-year career.
Car Guys vs. Bean Counters: The Battle for the Soul of American Business
is the best book written by an auto industry insider since
Iacocca
in 1984, and deserves to be shelved alongside Alfred P. Sloan's management classic,
My Years with General Motors
. Lutz wrote every word -- in longhand -- and every sentence bears his distinctive voice.