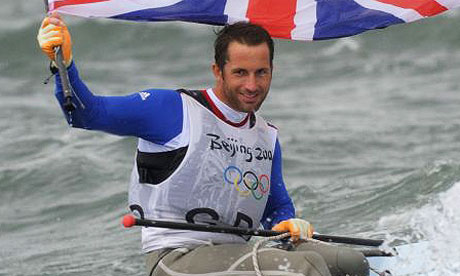 British Olympic Gold Medal sailor, Ben Ainslie's reputation as a single-minded competitor has always belied his onshore persona. His dad Roddy describes him as a "placid, ordinary bloke - until he has got a tiller in his hands".
GB Olympic sailing manager Stephen Park agrees: "Ben is considerate and thoughtful onshore, people see him as a gentle giant.
"When he's afloat, in his environment, he's a different animal. He's absolutely driven and determined and nothing is going to get in his way to win. That's what you need to do if you're going to win time after time after time."
Ainslie himself says of his sailing attitude: "When you're racing you're there to win and be successful. If you don't care any more you're not a sailor, you're not a racer and you shouldn't be doing it. It is a competition."