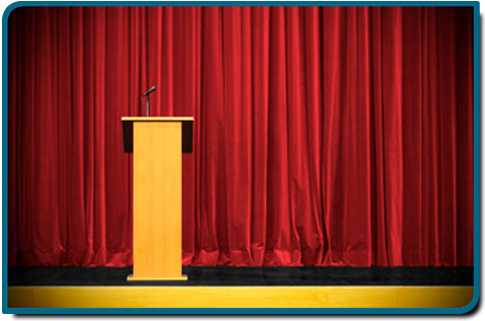 Here are some of our favourite public speaking tips:
Know your audience.
Do your homework—understand the audience's perspective, and think ahead about what that means to you, as the speaker.
Engage your listeners
—make eye contact, and work the room to connect. Wherever possible and appropriate, take and follow their cues—watch the body language.
Be flexible
and be prepared to change the flow of your remarks, length of presentation, and focus based on changing circumstances.
Own the material
, even if team members helped you prepare. To connect with the audience, the content must be yours.
Be passionate about your topic
– it is critical to not only know your topic but to also be passionate about it if you are to capture the attention of your audience.
Be yourself
– authentic speakers connect.
Be careful with humour
, risk usually exceeds the reward.